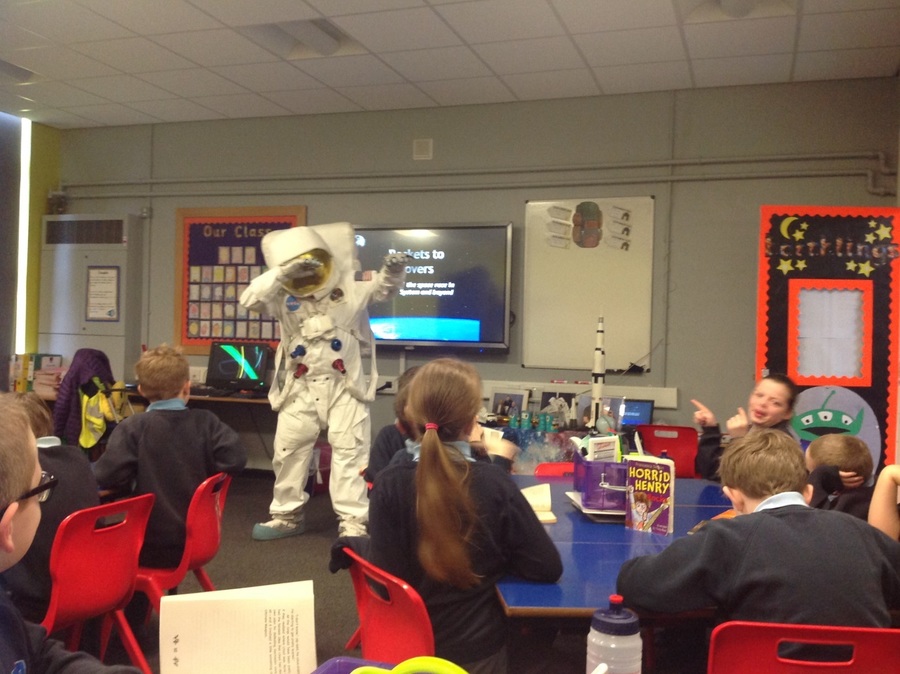 Finally children made their own rockets and were able to launch them at a target in the hall. A very enjoyable and memorable experience for the children of Earth!
The children created a space themed picture in the style of famous artist Peter Thorpe. Our visitor came in dressed as a spaceman, he explained to the children all about space and his spacesuit. The children had the opportunity to wear the space helmet and a signed glove by Buzz Aldrin. After break the children were able to drive a space rover over the moon!
Last Half Term
We also got very artistic and creative at the beginning of our art unit, linked to the history learning. We explored the use of the image of the skull. This has long been used to represent ideas linked with death, such as decoration on the front cover of the Bills of Mortality. In some places, skulls were collected and displayed in crypts such as Holy Trinity Church in Rothwell. Many artists have been inspired by the image of a skull; Damien Hirst has developed a skull motif in print and in 3-D. We discussed the feelings this image evoked and why artists are fascinated by it. Jean Basquait also uses skull imagery and Escher's intricate drawing 'Eye with Skull' is an excellent example of drawing.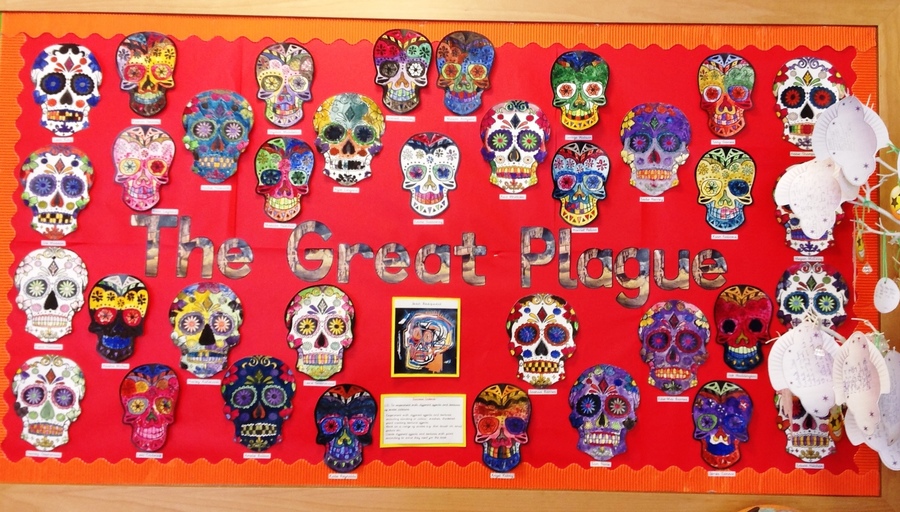 We had the opportunity to complete extensive drawing to help us manipulate improved images for printmaking. All of our designs will be on display around school very soon!