This half term our topic has been survival. We have looked at many different aspects of survival including how we survive in Year 6! In literacy we have read a very exciting book called Running wild by Michael Morpurgo. The story is about a boy who is caught up in a tsunami. We looked at natural disasters in Geography and used this as a stimulus for some great descriptive writing. Will the young boy in Running wild, survives the tsunami by travelling through a jungle on an elephant called Oona. As we read the book, we spent a lot of time improving our descriptive writing skills. We wrote similes, metaphors and used personification. Take a look at some of our work.
In art we looked closely at how animals protect themselves. We looked closely at the orange leaf butterfly. It cleverly uses its wings to camouflage its self from predators. We used collage techniques to hide these butterflies. We then used our drawing skills to draw the butterflies under the leaves.
In science we have looked closely at how adaptation allows animals to survive in different conditions. We looked at the artic fox and how it changes its fur in order to survive. The Arctic fox has a deep thick fur which is brown in summer and white in winter. It adapts to its environment depending on which season it is in.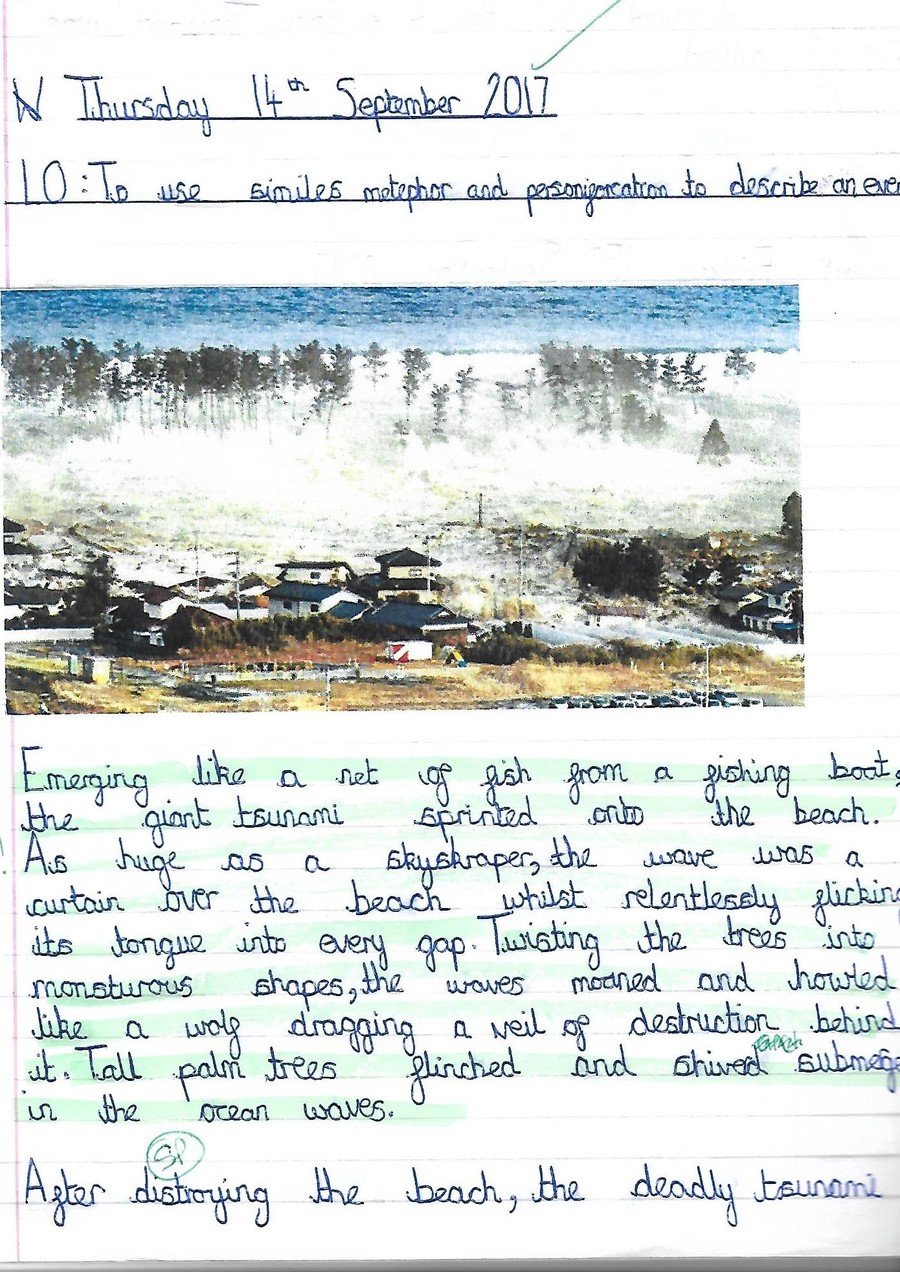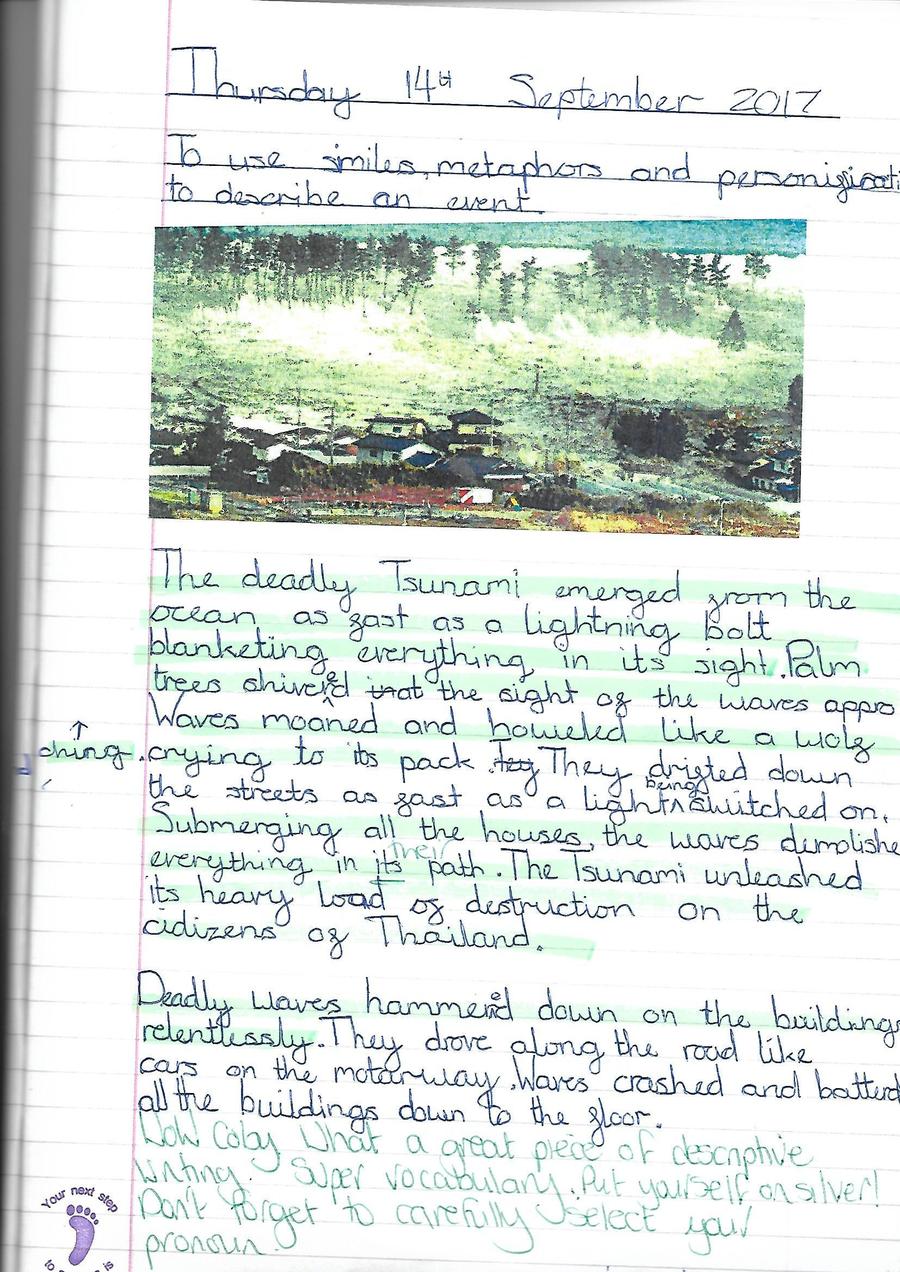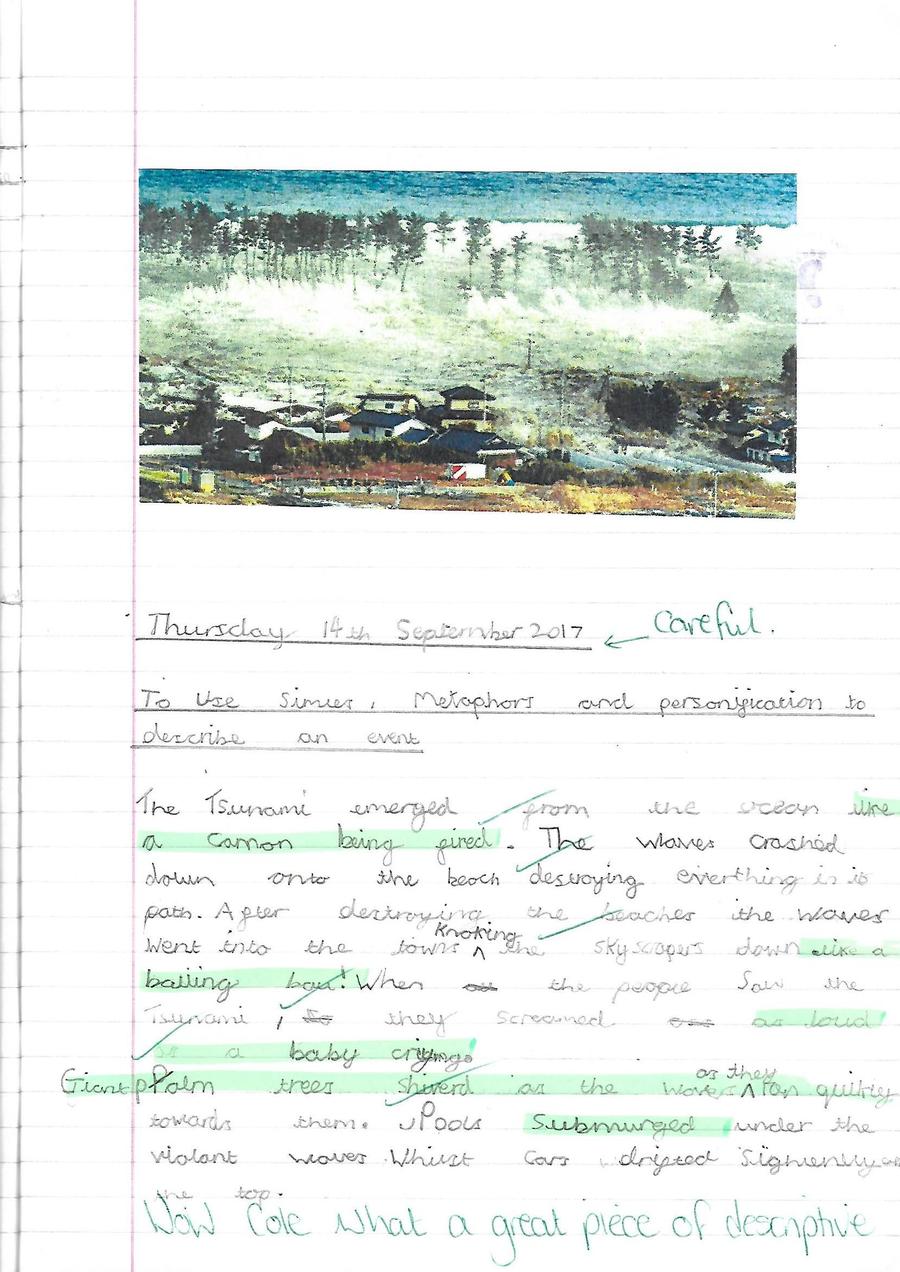 Last week most of Year 6 went on a survival adventure to Lakeside. During the week we had to face our fears and work together as a team. We realized that to survive we need to have many special qualities but the most important skill we learnt was teamwork. We discovered sharing our experiences with friends makes us stronger and more able to face whatever challenge life throws at us.